Meet The Colourist
Kyle Stroebel
Colourist, Refinery, Cape Town
Kyle Stroebel, colourist at Refinery in Cape Town, talks to FilmLight about how he used colour in his latest movie Flatland and how the barren landscape featured in this film provided his inspiration.
Kyle, who has a wealth of experience in grading a range of international projects from feature films to commercials, also shares what excites him about colour and how he got into the world of grading.
First, congratulations on your success with Flatland. How did you get involved with the movie?
Thank you. It is an incredible movie. The director, Jenna Bass, and I were in fact at film school together 12 years ago. I had graded her previous film High Fantasy, and that received a lot of critical acclaim.
Jenna had been working on this project for a few years and eventually, along with producer David Horler-Blankfield, they got funding for the film through a South Africa/Luxembourg co-production. The concept of the movie fascinated me and when Jenna initially asked if I would come on board it was a real privilege.
Can you tell us a little about the look of the movie, and how you created that look?
The film is set in the Karoo in South Africa, a particularly barren landscape that experiences extreme low temperatures but largely blue sunny skies. Jenna, along with cinematographer Sarah Cunningham, wanted to convey the unforgiving, harsh environment through the grade.
That part of the world has a uniquely South African feel, accompanied by odd spatterings of often kitsch colour tones. We went for a cooler feel that was accompanied by certain pops in these tones.
I tried to make the colour gentle, never forced, but also to have an almost grim tone. The story focuses on a hard journey two girls are forced to undertake, on the run from the law. The goal was to place the story in a vast, cruel environment, remote and often frosty, mimicking the plight of the girls.
One trick we used to provide a grittier element was to run variations of scanned 35mm grain through the film.
How did Baselight help you achieve the look? Were there any tools that were particularly useful?
What I really enjoy about Baselight is there are just limitless ways you can achieve the look. I feel my control of the curve has such versatility from a variety of tools, that when dealing with the varying light tones of the Karoo, we always had control over the smallest elements.
I often use the HueAngle key to soften overly bright areas and drop parts of the frame. Flatland was also my first feature on Baselight version 5, and I discovered the Texture Equaliser. When playing with softer contrast it often gives my image "grip" in any area I want, but also, when reversing the effect it helps soften harsher bits of the image. This combined with the seamless tracker allowed me to almost immediately implement what Jenna and I wanted.
Join In
If you want to participate in our MTC programme, we'd love to hear from you. Contact:
Alexa Maza
e: [email protected]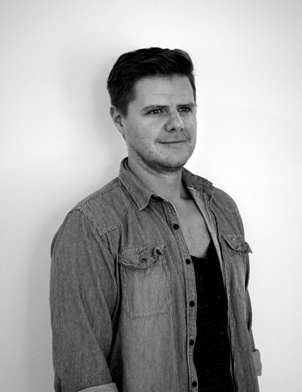 "I love commercials because they provide instant gratification after a day's grade and often have a high production value. But I also love long form work that lends itself to nurturing the look and developing ideas over time."
Details
Colourist: Kyle Stroebel
Role: Colourist
Web: Refinery, Cape Town
Baselight colourists & creatives