Meet The Colourist
Asa Shoul
Senior Colourist, Molinare TV & Film Ltd., London
Asa Shoul is senior colourist at Molinare TV & Film Ltd.
He joined Framestore in 1994 as a telecine colorist and won the first of three International Monitor Awards in 1998 for Hallmark's mini series 'Merlin', and subsequently two more for Hallmark's 'Alice in Wonderland', and 'Arabian Nights'.
Television drama work includes 'The Crown' for Netflix, for which he won a Bafta TV Craft Award, 'Shackleton', for which he received an Emmy Honors for cinematography and 'Generation Kill' for HBO.
Having moved into feature grading full time he has graded some 50 features including 'The Constant Gardener', 'Layer Cake', 'United 93', 'Clash of the Titans', Oscar winner 'Ex Machina', '71' and romantic drama 'Brooklyn'.
More recent projects include 'Baby Driver', 'Annihilation' and 'The Hitman's Bodyguard'.
Tell us about your journey into post-production and becoming a Senior Colourist?
I studied Television Programme Operations at Ravensbourne college having spent a year in a darkroom at home developing and printing my own photographs. I thought I'd go into editing but while working at Framestore (employee number 29) I discovered Telecine and made the leap into colouring.
What piece of work are you most proud of to-date and why?
'Layer Cake' was my first full feature so has a special place. Both DoP Ben Davis and I discovered so much with that film, as we'd come from a commercials background. 'Ex Machina' following 'The Invisible Woman' was an extraordinary experience as well, as both were shot by Rob Hardy but yet were so different in look.
Could you elaborate a bit more on the look for 'Ex Machina'?
Rob Hardy wanted a softer contrast for 'Ex Machina' with subtle golden tones. Shot with smoke in the atmosphere and often through several pieces of glass in the interview scenes we had to find ways to add contrast, or "bite" as we called it, without bringing out any noise in the image.
After several passes we made the grey body of Ava more neutral with some added blue so that she separated from the backgrounds.
What projects have you been working on recently?
'The Crown', 'Tin Star', 'The Mercy'. Obviously 'The Crown' has been a wonderful production to work on. Beautifully shot and creatively collaborative and having won a BAFTA it was a really special project.
Join In
If you want to participate in our MTC programme, we'd love to hear from you. Contact:
Alexa Maza
e: [email protected]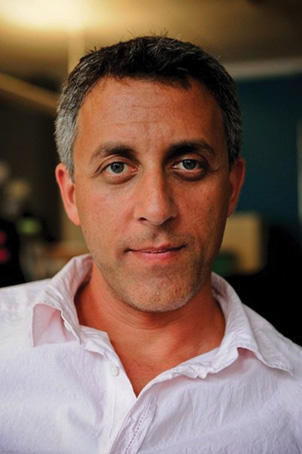 "I always grade with the audio. In my experience it's worth approximately two printer points or a quarter of a stop if you don't have the audio on."
Details
Colourist: Asa Shoul
Role: Senior Colourist
w: Molinare TV & Film Ltd.
Baselight colourists & creatives