Meet The Colourist
Dave Hughes & Matt Branton
Windmill Lane, Dublin
Dave Hughes and Matt Branton make up two thirds of the Colour department at Windmill Lane in Ireland. Together, they have worked on many projects from commercials to features and have been Baselight users for many years.
Dave is Head of Colour at Windmill Lane and boasts a long list of credits, including 'Albert Nobbs', 'Young Ones' and the award-winning 'Leviathan'.
Matt joined Windmill Lane in 2006 and has since worked on a wide variety of projects including 'Viva', 'My Name Is Emily', the Netflix Original Feature 'The Siege Of Jadotville', and 'Love/Hate' for RTE.
We stopped by for a chat with our favourite Irish (and English!) duo, and this is what they had to say…
How long have you been working together? Could you describe your relationship as co-workers?
MB: We've been working together for about 10 years now, and as we're a really busy department, we find it much more efficient to work as a team. Working in both commercials and longform, it's pretty much essential! We're very familiar with each other's style of working and grading, so there are plenty of times when - if one of us is not available - the other can jump in to help out with minimal fuss.
DH: Over the years we have both developed our own unique strengths, and I think they really complement each other. It's a really nice way to work. We're really proud of how our department runs, and I think it shows in our output.
Aaron (Carroll, Baselight Assistant) has brought a lot to our team as well, and he's really helped us to develop the department as a whole.
What brought you into colour grading? How long have you been working on Baselight?
MB: I kind of fell into grading really. My background initially was not in post-production, but in camera work and editing in a broadcast environment. Windmill Lane offered me a route into post as a Tape Op many years ago. From there I was able to refine what I wanted to do, and colour grading very much interested me.
Back then, when I joined the grading department, it was primarily telecine but we'd just got a Baselight system. Digital cameras were very much in their infancy, so I was lucky I managed to get into grading at that transitional time. It's certainly been a great benefit to me having the experience of working with film, as well as the digital formats.
DH: I started as a runner in a post house in Soho in the early 90's,
not knowing very much about post and having no idea that colour grading was a thing.
We were part of a group that had a lab based in Soho, and on the night shift all of the telecine machines across the group ran one lights. As a runner there wasn't a lot of things to do apart from bringing tapes to the lab after they had been transferred, so I started hanging out with the guys doing the dailies. After a while they would let me do them, and from there on in I was hooked.
We got our first Baselight system about 10 years ago and it was a game changer for us. As there are no film labs in Ireland the launch of the digital camera was fully embraced here, and we had to have a solution to deal with it. We looked at all the options available to us and Baselight was the only system that gave us everything we needed.
Join In
If you want to participate in our MTC programme, we'd love to hear from you. Contact:
Alexa Maza
e: [email protected]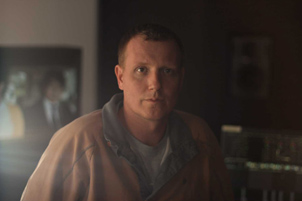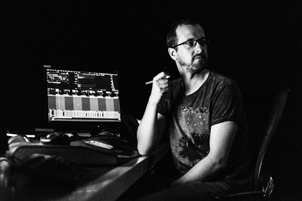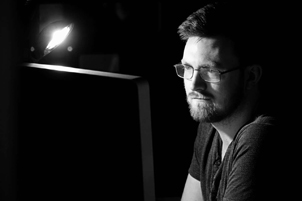 "Overall, I think HDR is a real game-changer. The realistic representation of highlights really brings the visuals to a new dimension, and you can really push for dramatic effect."
Details
Colourists: Dave Hughes & Matt Branton
w: Windmill Lane
Baselight colourists & creatives