Meet The Colourist
Ronney Afortu
Senior DI Colourist, Optical Art, Hamburg
Ronney Afortu was born in Chicago, but moved to Germany at a young age. He is now a colourist at Optical Art in Hamburg, and has worked on the Oscar-nominated movie Mongol, with Oscar-winning director Bille August on Night Train to Lisbon, as well as the recent Golden Globe-winning movie Aus dem Nichts (In the Fade), a crime drama starring Diane Kruger and Denis Moschitto. Ronney thinks HDR, and wider colour gamut, is the technology to watch for the future and, outside of the dark room, he enjoys running and spending time with his daughter.
How did you become a colourist?
After school, I started studying media engineering. But I also worked with a production company specialising in advertising. Having been on the shoot of a Coca Cola commercial, I was invited to join the director for the telecine. I knew right away that was what I wanted to do.
The first experience of colour grading for cinema – on a Thomson Specter with Pandora Pogle controller – was at VCC in Hamburg, the former parent company of Optical Art. I asked them if there were any opportunities to train as a colourist with them. And that was it. I threw myself into working to become a colourist.
What sort of projects do you work on?
At the time I joined them, Optical Art was a pioneer in digital intermediate. So from the start I have worked a lot on movies, and that is still what I do the most. But I also grade television features.
The boundaries between the two have become much more fluid in recent years. Television has become much more sophisticated. You meet the same DoPs and directors on movies and television. The only difference is that in television you will have less time!
How did you move to Baselight?
When I started out as a colourist, the Specter/Pogle combination was seen as state of the art for 2K grading work, but it also represented a challenge in DI for movies. It was difficult to manage colour spaces when writing back to film.
Frank Hellmann, the DI supervisor at Optical Art, learned about an outfit in London called Computer Film Company. They had developed a system that allowed you to communicate with the lab in printer lights. It transformed the way we worked – we were convinced that this was the right way to go.
Join In
If you want to participate in our MTC programme, we'd love to hear from you. Contact:
Alexa Maza
e: [email protected]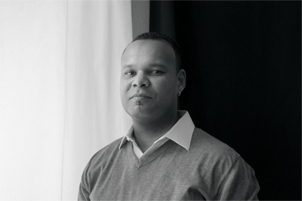 "In the Fade is a complex, dark movie. Each of its three acts has a distinctly different feel to it, and it was important for everyone to set these looks before the first day of shooting."
Details
Colourist: Ronney Afortu
Role: Senior DI Colourist
w:
Optical Art
Baselight colourists & creatives