Meet The Colourist
Yoomin Lee
Colourist, Jogger Studios
London-based Jogger Studios has recently appointed one of Australia's brightest grading talents, Yoomin Lee, and also brought Baselight into the equation.
Meet Producer Glen Percival and Colourist Yoomin Lee…
Glen, can you give an introduction to Jogger Studios and your sister company Cut+Run?
GP: Our artist-led London studio welcomes all projects, from high end VFX, to Baselight colour grading, as well as motion graphics and finishing for commercials, episodic television, film, music videos and branded content.
Our sister company, Cut+Run, is a renowned offline edit house offering a roster of some of the industry's most talented editors. Cut+Run works on all manner of projects, from commercials and promos to short films and content. Cut+Run has been around for over 20 years and now has offices, along with Jogger, in London, New York, LA and San Francisco.
How does Baselight fit into your workflow? How does content move around your facility?
GP: Having the advantage of being based within the same premises as C&R, we are able to easily move all media and offline assets directly from the edit suite to Baselight, Flame and our Motion Graphics department via our internal network. Being an integrated facility works really well for us. Because we always have the rushes available in house for the editors to work from, we are usually able to get a head start on the grade, sometimes even before we have a final locked cut.
Offering a "one stop shop" to our clients is massively beneficially for ease of use and helps us to manage ever tightening schedules and deadlines.
Do you share projects with other departments within your facilities?
GP: We've got Avid, Final Cut, Premiere, Flame, Flame Assist, Flare, After Effects, Cinema4D, 3DS Max, Photoshop… Pretty much all the industry standard tools. Everything moves around fairly easily. You just have to keep organised. Sometimes we might have more Motion Graphics on a particular job, other times it will be VFX heavy. Every job is different.
The big thing for us at Jogger has been trying to get the different offices to work more closely together. We want to leverage the fact that we have 14 Flame/Flame Assist seats across the offices now. We are able to take on bigger projects from start to finish.
Yoomin, how did you make your start in colour?
YL: After studying film and working on a film production, I got a job as a runner through a friend who was a 3D animator at Frame, Set & Match, a post house in Sydney.
I was fascinated with all the machinery (we had ITK Millennium Telecine, Da Vinci 2K and Baselight), and I got to know about colour grading. I used to monitor in the tape room what colourists did to the images and I was fascinated by it. It was like the process of painting - creating light, contrast, mood and texture.
Join In
If you want to participate in our MTC programme, we'd love to hear from you. Contact:
Alexa Maza
e: [email protected]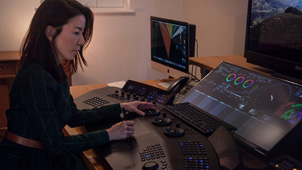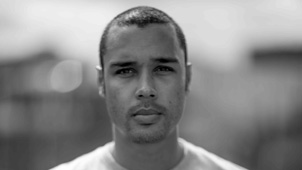 "I used to monitor in the tape room what colourists did to the images and I was fascinated by it.

It was like the process of painting - creating light, contrast, mood and texture."
Details
Colourist: Yoomin Lee
Role: Colourist
w: Jogger Studios
Baselight colourists & creatives