Meet The Colourist
Andy Minuth
Lead Colourist, 1000Volt Post Production, Istanbul
Originally from Germany, where he worked as a DI colourist, Andy Minuth is now Lead Colourist at 1000Volt Post Production in Istanbul. Passionate about colour, Andy manages to mix deep technical knowledge of image processing and colour management with creative instincts. He embraces both western and oriental cultures as part of his everyday life and admits that his most challenging role is still to come − as a future dad.
You started as an editor. What brought you into colour?
I always had a passion for working with images. Photoshop, motion graphics, and so on. I enjoy all of that. Sometime around 2003 (while I was working as an Avid editor), I heard about colour grading. I instantly became eager to learn more and gathered as much information as possible about it. It seemed like the perfect mixture of creativity and cutting edge technology for me. I mapped out a plan to become a colourist, went to university, and after graduation applied for a junior/dailies colourist job. From there it was a lot of hard work and many night shifts.
I actually love it when a plan comes together.
In 2015 you moved from Munich to Istanbul. Has your work changed across those countries?
In Germany I was mostly colouring features and, to some extent, episodics for television and archival projects. However, at 1000Volt in Istanbul my main focus lies in commercials, though I do also regularly colour feature films.
Comparing both countries, the final results are not that different. But you can feel the Mediterranean sun here, so generally my images tend to be a bit more colourful and brighter.
You graded The Mountain II, the highest grossing drama film in Turkey last year. How did you create the looks for this story?
My fundamental approach to look development is to avoid fighting against the material and to follow my instincts. Most of the time, you are on the right track when you enhance what is already there and work more intensively on the few problematic shots that are not matching.
Alper Caglar - the director of the film - is a true auteur filmmaker. Before I started with the project, he gave me a list of movies to watch at home in the evenings. This really helped me get into the right mood for his film, which is a realistic war drama about a special ops team behind ISIS lines. Usually the box-office blockbusters here in Turkey are comedies. I was surprised and very happy about the incredible success of The Mountain II, because it is an independent genre film.
Alper was busy finishing the edit and sound while I was working on the colour. In total we only met a few times for a couple of minutes, but I regularly sent him reference stills and collected his feedback. He trusted me from the beginning and we were able to develop a good relationship.
The first day I developed specific LUTs for the project based on a Kodak print emulation. I aimed for more definition in the shadows than print film but with a similar color palette. Additionally I extended the range in the cold tones a bit.
Join In
If you want to participate in our MTC programme, we'd love to hear from you. Contact:
Alexa Maza
e: alexa@filmlight.ltd.uk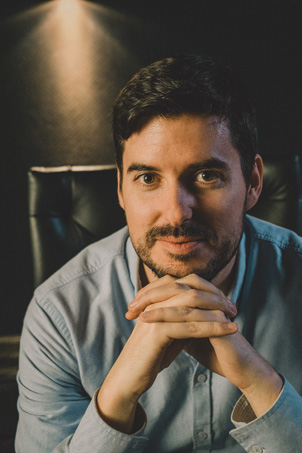 "When you set up the colour journey correctly within Baselight, the image looks 'right'. That is the perfect starting point for the grade, because every change you make from that point on is for artistic reasons."
Details
Colourist: Andy Minuth
Role: Lead Colourist
w: 1000Volt Post Production
Baselight colourists & creatives