Meet The Colourist
Mike Nuget
Freelance Colourist/Editor, New York City
Mike Nuget is a colourist and finishing editor. Initially a member of the Technicolor-PostWorks team, he recently decided to branch out on his own.
Taking with him both knowledge and experience collected over 15 years, he has been applying his skills in colour grading, editorial finishing, and visual effects to television projects and documentaries. This includes recent FX series 'The Americans', Netflix's docu-series 'Rotten', ABC drama 'Quantico', TV Land's 'Younger', PBS documentary series 'Soundbreaking – Stories from the Cutting Edge of Recorded Music', and the recent Academy Award-nominated short, 'Edith & Eddie'.
Mike loves to travel, literally flying around the world, and is also an avid snowboarder whose love for winter sports has taken him across the US, Europe, Canada and beyond.
What was your journey in post like?
I started my career in 2003 at Rhinoceros Editorial in the traffic department, running around NYC in the snowy winter delivering 3/4 tapes to advertising agencies. I moved into the machine room for a few months learning all the decks and patch bays, and then went into the assistant online editor position. This was right around the time of HD really breaking out, so instead of moving into the offline editorial position, I decided to stay on the post side. This is where I was introduced to the Avid DS.
In 2005, I took the leap to Postworks to continue as an Avid DS Online Assistant. Although instead of just assisting, I was thrown into the fire on the very first day by having to run my own session.
After a few years I moved on to being a full online editor using Avid Media Composer and the Symphony colour correction tool. My first ever colour job was a series called 'Carrier' for PBS; the DP, Bob Hannah, won an Emmy award for Outstanding Cinema Photography, and was nice enough to give me an Emmy Citation for my help on the series. I guess you can say my first taste of colour was a successful one.
When did you first use Baselight for Avid? And what about Baselight?
I was introduced to Baselight Editions around the summer of 2012. I really didn't know FilmLight or Baselight, so I watched all of the tutorials online and just started playing with it. This opened my eyes to many more possibilities in colour, and also to workflows conforming in Avid and working with the full Baselight system.
By the fall, I was starting to incorporate it into my Avid projects. I would colour most of the shows on Symphony, and then dive into the plugin when I felt the need for extra tools and more specific colour correction.
Later that same fall, I started to migrate more of my projects entirely over to the full Linux system, familiarising myself with the different UI and Blackboard panel even more. From there I just utilised whatever was available at the time. If the full systems were booked up, I might start my colour in the plugin, then migrate over to the full system and back and forth; that's one of the many beautiful things about the plugin.
Join In
If you want to participate in our MTC programme, we'd love to hear from you. Contact:
Alexa Maza
e: [email protected]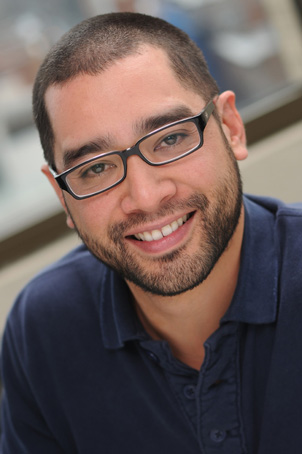 "One of the best things about Baselight for Avid is that it opens the door to so many options as an operator, I never feel tied down to having to do something a certain way."
Details
Colourist: Mike Nuget
Role: Freelance Colourist/Editor
Web: www.mikenuget.com
Watch: Edith + Eddie (iTunes)
Baselight colourists & creatives