Meet The Colourist
Julien von Schultzendorff
Colourist, nhb studios, Germany
Julien von Schultzendorff is a colourist at nhb studios in Germany, which has Baselight grading facilities in Hamburg, Berlin, Düsseldorf and Munich.
Julien has now been with nhb for five years and is well established in the colour grading scene in Germany. At present most of his work is in high-end commercials, for clients like Mercedes, BMW, Volkswagen, Rimowa, Lufthansa and more. His long-term goal is to work on feature films.
At the end of 2019 Julien will move to Berlin, where nhb is currently building a new Baselight suite, to work alongside Pana Argueta.
In his free time Julien often goes to the woods, soaking in nature. He enjoys skydiving, playing the guitar and the piano and likes to travel. He also does Olympic weightlifting and powerlifting, although recently he had to take some time off due to an injury.
Can you tell us more about growing up in and around the film scene? Any highlights? Did you always want to be involved in the colour side?
My father Wedigo von Schultzendorff is a cinematographer, and I often visited him on set. I was used to being surrounded by cameras and film equipment, and hanging out with the crew. My highlight, though, was when I met Woody Allen.
Growing up, it was clear to me that I would become a cinematographer as well. But then around the age of 18 I discovered colour grading. It hit me right away – I knew this was what I wanted to do.
Did you learn a lot about the craft from your father as a DoP and your mother as a photographer?
I think the biggest gift I got from them is the awareness of the beauty of pictures and visual appeal. And of course, I got to learn the technical side of making a film. That helps a lot when you are sitting at the control panel in a grading suite. By showing me movies, photography, and the old and new masters of painting – such as Caravaggio, Goya, Vermeer, Munch and Hockney – my father also introduced me early to the world of light, colour and shadow dramaturgy.
How did you get the opportunity to train with colourist Phil Schmidt at Screencraft?
After school I started an apprenticeship for media design at the post-production house Screencraft, where Phil Schmidt works. I did everything possible to become his assistant.
And then when I finally reached this goal I was sitting at the Baselight system literally day and night: working during the day and practicing at night. In the mornings Phil would review my achievements and teach me new things.
For about three years this was basically my life. I loved it, and I'm immensely grateful for his patience and passion.
Join In
If you want to participate in our MTC programme, we'd love to hear from you. Contact:
Alexa Maza
e: [email protected]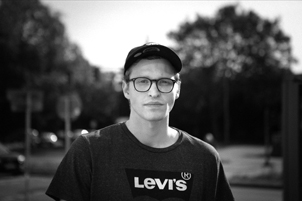 "Growing up, it was clear to me that I would become a cinematographer as well. But then around the age of 18 I discovered colour grading. It hit me right away – I knew this was what I wanted to do."
Details
Colourist: Julien von Schultzendorff
Role: Colourist
Web: nhb studios
Baselight colourists & creatives