Meet The Colourist
Ana Escorse
Lead Colourist, Feather, Toronto
Born and raised in Brazil, Ana's sense of colour can be traced back to her early exposure and attraction to Brazilian Baroque art.
Her work is thoughtful and her style vividly honest, which has caught the eyes of filmmakers and creatives in the industry.
These collaborations have been recognised by the Young Directors Awards, the Tribeca Film Festival, NOWNESS and, most recently, the Berlin Commercial Awards.
What got you into colour grading?
Timing. It took me a while to find what I wanted to do, and immigrating to another country put my interests on pause until I felt I was in a good place financially to take a leap of faith.
I also didn't know that colour grading existed, but by the time I heard of it I was ready and that was it for me.
Tell us more about culture and art in your native Brazil.
My homeland has many palm trees and the thrush song fills its air. It's really hard to just talk about it, but I love when I meet people who have had the chance to go and experience it.
Brazil is diverse in every sense of the word. Our people, our food, our habits, our fauna and flora. And that translates into our art as well.
My connection with Baroque comes from many school trips when I was young to historical towns like Ouro Preto (Black Gold), where the style was very prevalent in churches around the region. It was the first time I was exposed to something from the past that was very much within reach, unlike in a museum behind glass (don't get me wrong, I'm also obsessed with museums).
But those golden walls and ceilings, expressive figures, the extravagance, colours and symmetry stuck with me.
From Brazil to Canada… does your diverse background influence your work today?
I believe so. I think that when you find yourself in any place that has a lot of opportunities you don't take things for granted.
That perspective is what fuels my hunger, my work ethic, my decision making. And I'm happy I have it.
Join In
If you want to participate in our MTC programme, we'd love to hear from you. Contact:
Alexa Maza
e: [email protected]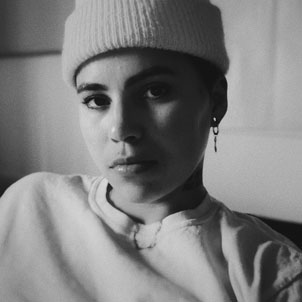 "Inclusion, diversity and empowerment are really important to me because when I first started looking into being a colourist I saw no representation."
Details
Colourist: Ana Escorse
Role: Lead Colourist
Web: Feather

Baselight colourists & creatives